VARIOUS PICTURES !
All photos on this site are © Callencos or any other photograpfer who is named.
If you want to use one photo, send me an email and ask me.
Just click on the thumbnails to see the photo enlarged.
Me and Antefas Papyrus (Pharaoh hound) watching TV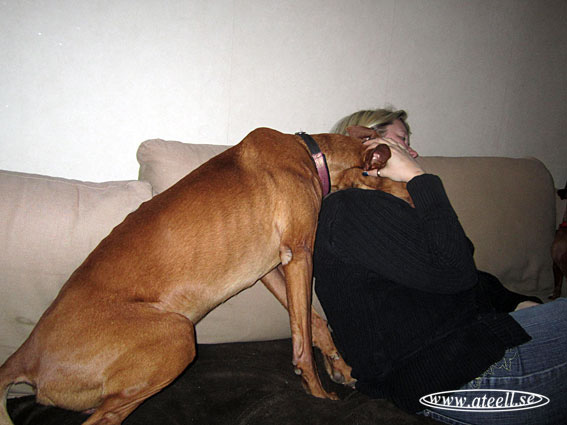 "DOGGIE TRAILER"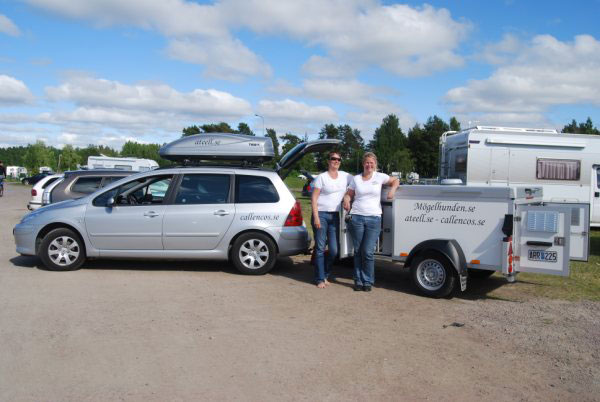 "SASHA"
My cat when I was living at my dads.
A bit scared of people she didn't know,
but a wonderful pet to us, her family.
"TESSA"
ArinaStam's Indra-Isastra
A Doberman that I took care of one hot summer when her
owners were on holiday for three weeks.
Her looks takes ones breath away, and she has the
most lovely temperament! Owner: Lisbeth Hult
"CHIQUITA"
Bengique Callencos Chiquita
An Ibizan Hound owned by my mother. A very nice lady
who had a strong mind of her own. A very special dog
with the most fantastic personality ever seen!
MEETINGS
Early meetings with grandma' and the dogs.
I have lived with animals (and dogs in particular)
from the very beginning of my life.
MY FIRST ANIMALS!
This is my first cats. They lived in the house when I was born.
The black&white cat is Skrutten, and the tabby cat is Tjejen.
THE CAT AND THE RAT!
Something is wrong with this picture!
Isn't the cat supposed to just "love" the rat?
The cat, Sascha, is from my childhood
and got to be 14 years old.
The rat ,Ciccy, only lived for 1 year.
THE CUTE RAT!
This is Ciccy. She loved to cuttle and was
really friendly. Unfortunatelly she got a
serious cold and never got rid of it.
She lived for only 1 year :-(

THE WORKING RAT!
"Beata" was my favourite rat, and I had her like a dog.
I took her home to my friends every now and then,
just to hang out with them (Can You see the leash?).
Beata lived for 2 years.
THE SHOW RAT!
This is Agnes. She was the most beautiful rat I had.
Silver/grey in her colour and just.... beautiful.
Agnes became 3 years old.
THE WOLF
Here I am kissing a real wolf in the Kolmården ZOO,
here in Sweden. He was the leader wolf, so he was allowed
to take contact with us strangers. The wolf didn't have very nice
breath though!